Join Industry Experts for an Insightful Panel Discussion at Termii Elevate 2.0
Cecille Abegunde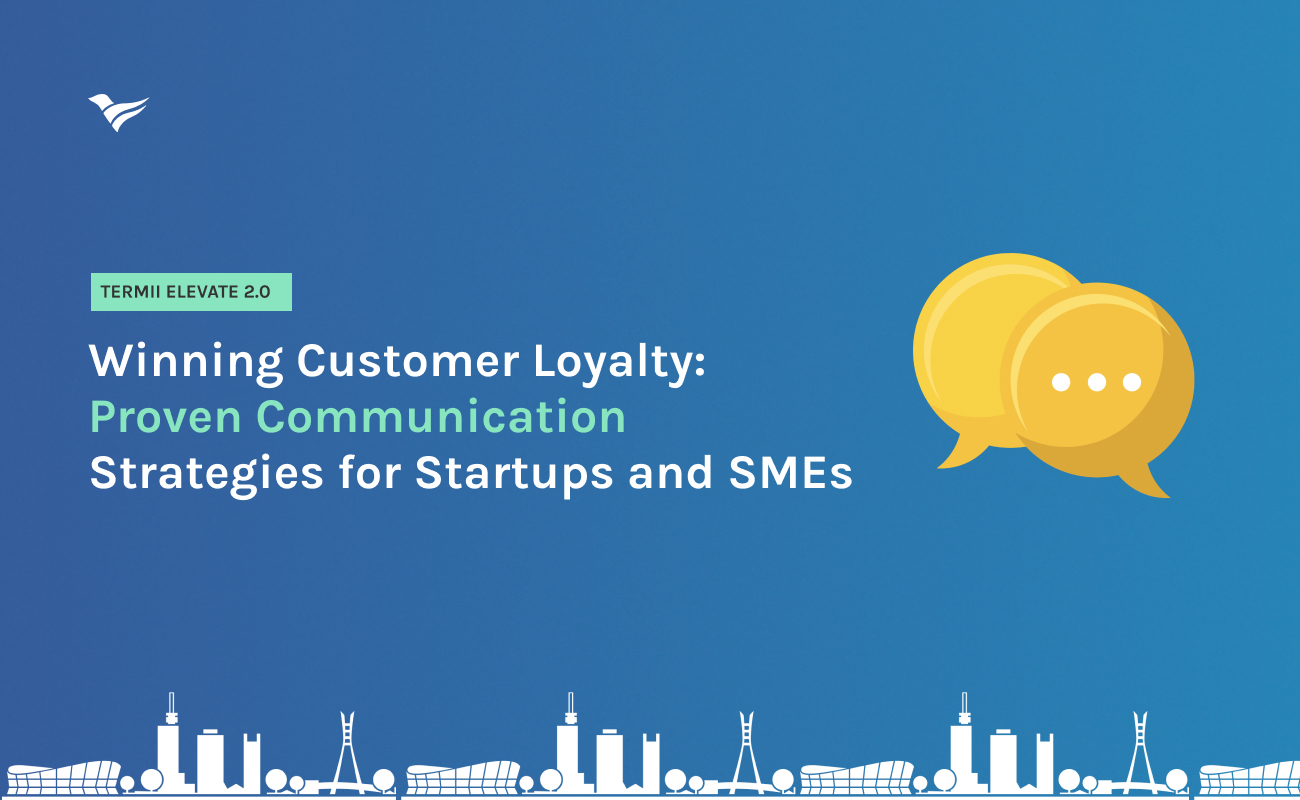 As the Termii Elevate conference 2023 draws near, we are thrilled to announce the first panel session that promises to be a game-changer for startups and SMEs. The session, "Winning Customer Loyalty: Proven Communication Strategies for Startups and SMEs," brings together an esteemed group of industry experts who have excelled in building strong customer relationships through effective communication. Join us on Saturday, 24th June 2023, in Lagos, Nigeria, for this insightful discussion that will empower you with invaluable knowledge and practical strategies.
Panel Session Overview:
Norah Ikoh - Head of Customer Experience Operations at Kuda Microfinance Bank:
With an impressive background in customer service, Norah Ikoh is currently the Head of Customer Experience Operations at Kuda Microfinance Bank. Her passion for delivering exceptional customer service led her to transition from marketing to actively managing and providing outstanding customer service. Norah brings a wealth of experience in online marketing, service delivery, and project management roles. As an enthusiastic connector of people and ideas, she is an active member of the Rotary Club, serving as the membership chair. Norah holds a diploma in Mass Communication and a Bachelor's degree in English Language from the University of Lagos. She is currently pursuing an MBA in Business Administration at Nexford University.
Ayooluwa Haastrup - Growth and Community Lead at Inkblot:
Ayooluwa Haastrup is a data-driven marketing evangelist and the Growth and Community Lead at Inkblot, a leading movie production house. With over five years of experience, Ayo has a knack for storytelling and leverages data to identify customer acquisition opportunities. Her career highlights include creating and implementing growth strategies for brands across diverse industries such as Fintech, Insurance, and Biotech. Ayo's expertise in paid ads has earned her the nickname "The Ad Sage," as she has a remarkable ability to troubleshoot and overcome ad-related challenges. Her data-driven approach and growth strategies have propelled brands to new heights.
Chikaodi Emmanuel - B2B SaaS Sales Expert:
Chikaodi Emmanuel is a seasoned salesperson with a wealth of experience in the real estate, automobile, and tech industries. As a Business Development Expert, Chikaodi assists early-stage B2B SaaS companies and SMEs in developing the right go-to-market strategy. He has successfully sold software and cloud products/services in Africa, North America, and Europe. Chikaodi understands technology's critical role as a strategy and value enabler for business processes. His extensive sales background brings a unique perspective on effective communication strategies for startups and SMEs.
Adaeze Onwubuemeli - Head of Customer Success at Moniepoint Inc.:
Adaeze Onwubuemeli is a seasoned customer service professional with over seven years of experience planning, coordinating, and controlling customer service activities. As the Head of Customer Success at Moniepoint Inc., formerly TeamApt Inc., Adaeze is responsible for maintaining and enhancing customer relationships while meeting organizational and operational objectives. She has played a pivotal role in hiring and training the customer service team, setting and monitoring goals, and ensuring her organization delivers its brand promise. Adaeze's expertise in quality assurance and understanding of the importance of communication and empathy make her a valuable addition to this panel.
Conclusion:
The Termii Elevate conference is your opportunity to learn from these remarkable panellists who have excelled in winning customer loyalty through effective communication strategies. Join us on Saturday, 24th June 2023, to gain insights, strategies, and inspiration to take your startup or SME to new heights. Take advantage of this chance to be part of a transformative event that empowers businesses to create efficient and seamless communication with their users and customers.
Secure your spot at the Termii Elevate conference today at https://conferences.termii.com/, and get ready to elevate your business!
About Termii
Termii is a leading communication platform that enhances customer engagement with personalized messaging, a secure OTP feature for reliable authentication and verification, and customer analytics for businesses. Sign up at www.termii.com