Termii Raises $3.65M Funding to Fuel Customer Engagement Innovation in Africa
Cecille Abegunde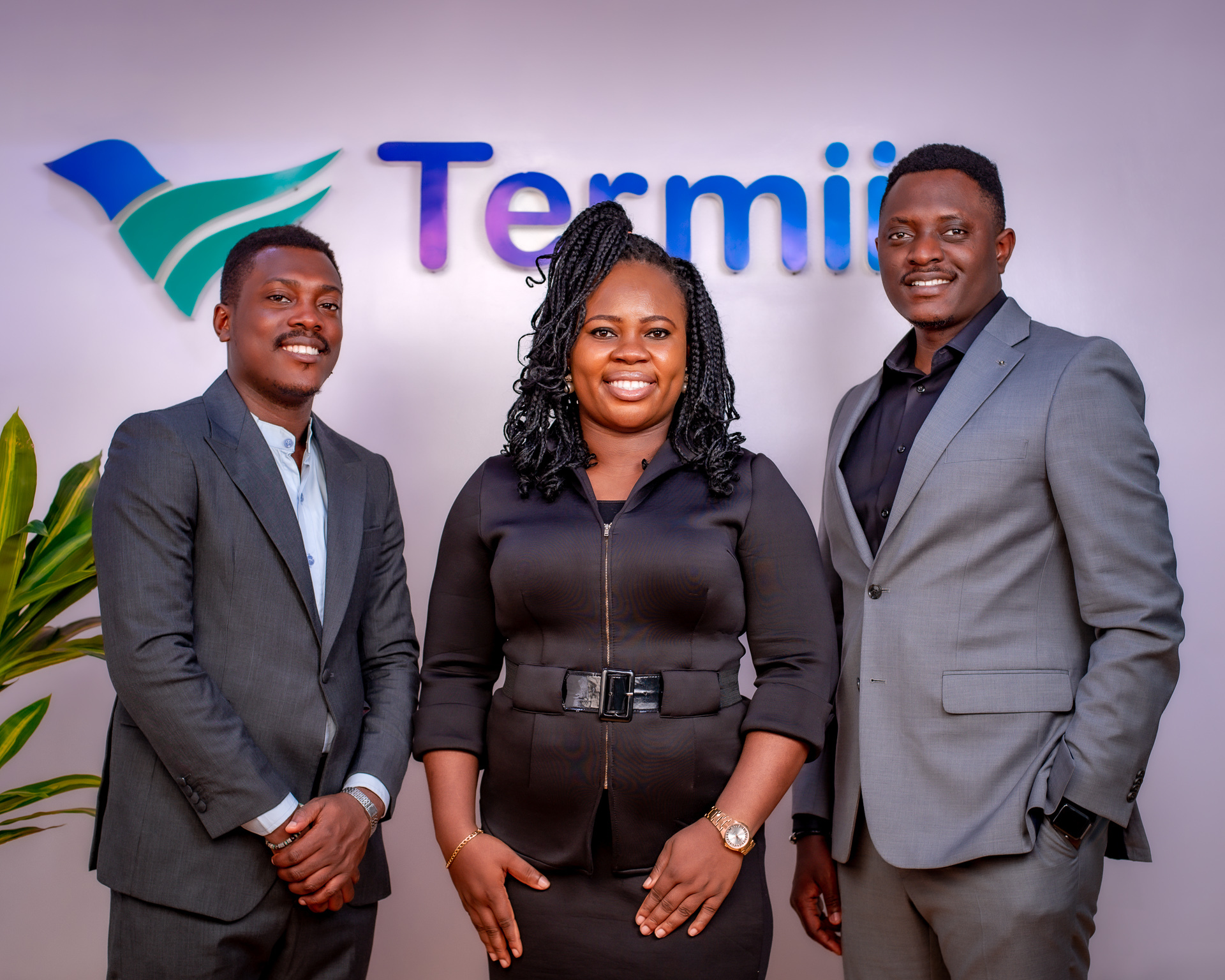 Termii, the leading customer engagement platform in Africa, has successfully raised $3.65 million in its latest funding round. The round was led by Ventures Platform, with participation from prominent investors, including FinTech Collective, Launch Africa Ventures, Nama Ventures, Aidi Ventures, Ralicap Ventures, Now Venture Partners, Vastly Valuable Ventures, NOA Capital, Assembly Investors, Probability Ventures, Adamantium Fund, MyAsia VC, Uncovered Fund, Afropreneur Angel Group, and notable angel investors: Aubrey Hruby (Tofino Capital), and Eamon Jubbawy (Onifido).
Termii aims to revolutionize customer engagement across Africa and with its recent fundraise, the company looks to further its expansion efforts, particularly in Francophone Africa with a focus on Ivory Coast.
Termii would also be expanding its suite of innovative solutions primarily through its mobile app solution - "TermiiGo" which is Africa's first cross-company mobile virtual solution available in multiple African countries and Comparable to Google's Voice and Authenticator, Twilio's Authy, Whatsapp Business and Skype Business.
TermiiGo, available on both google's playstore and the apple store, includes features like direct-to-mobile notifications, rich sms messaging, time-based OTPs as well as affordable local and international calling for enterprise businesses.
Image Credits: Termii
"This funding is a significant milestone for Termii and a testament to the incredible work we have been doing to transform customer engagement in Africa. We are thrilled to have the support of such esteemed investors who share our vision of empowering businesses to easily engage and support their customers anywhere in Africa." Said Termii CEO, Emmanuel Gbolade.
Termii's achievements speak volumes about its impact in the CPaaS industry. The company grew its ARR by 3000% and message transactions to 400 Million from its last fundraise. It has also successfully worked with top global businesses such as Chipper, Paystack, Sterling Bank, Moniepoint Inc (formally Team Apt), Piggyvest, etc. making it the trusted partner for financial service companies, which accounts for 89% of its customer base. Additionally, more than 10,000 businesses rely on Termii's API and no-code campaign dashboard for terminating SMS and voice messages monthly.
"Termii stood out to us as a game-changer in the A2P (Application-to-Person) messaging space. Their platform fills a crucial gap by providing seamless integration of telecom services, solving the high message failure rates and complex setup requirements experienced by businesses across the continent.
We believe in Termii's mission to revolutionize communication in Africa, and we are excited to partner with the exceptional founding team on this journey." - Dr. Dotun Olowoporoku (General partner, Ventures Platform)
"In conversations we had with African businesses, Termii's solution was cited as the fundamental piece of their infrastructure powering day-to-day business operations. Termii has been a game changer throughout the industry in ensuring the delivery of OTPs and transaction-related messages with a higher degree of certainty than ever before, and is still only scratching the surface of their vision as a communication layer". - Samantha Wulfson (FinTech Collective)
According to Gbolade, Termii remains steadfast in its commitment to driving innovation, expanding its reach across the continent, and enabling businesses to effortlessly engage and support customers anywhere.
This is why Termii started one of Africa's first startup and developer outreach program called Termii Elevate which will see the company launch publicly its flagship mobile products on the 24th of June 2023 at The Zone Tech Park in Gbagada, Lagos. Nigeria. The event is sponsored by Moniepoint with participation of other brands like Kuda Bank and Omnibiz.
About Termii:
Termii is Africa's leading customer engagement platform, helping businesses easily engage and support customers anywhere. With a strong focus on innovation, Termii offers a range of cutting-edge solutions, including SMS and voice messaging, mobile tokens, alerts, and a two-way support system. Termii's robust infrastructure and user-friendly interfaces empower businesses to create seamless customer experiences.
For media inquiries, please contact:
Cecilia: cecilia@termii.com