Credpal's Improved Customer Engagement and Satisfaction with Termii's Easy Tools for Messaging

Cecilia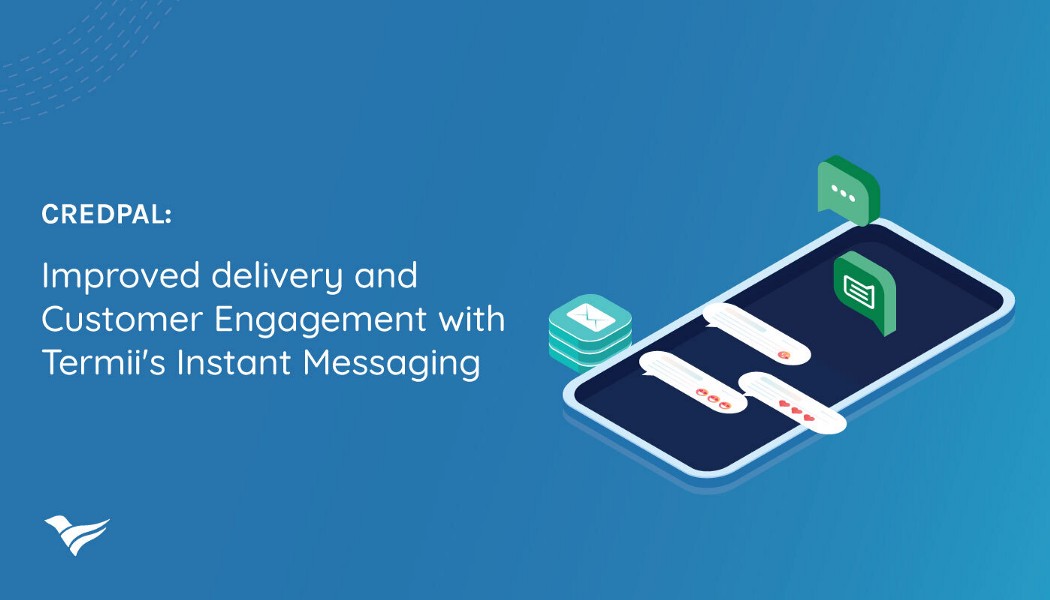 According to a McKinsey report, Africa is becoming home to some of the most promising fintech startups. Nigeria alone hosts over 200 fintech companies with online lending platforms being part of the biggest Fintech solutions operating in the Nigerian market. it further states that Nigeria's fintech sector has raised more than $600 million in funding, attracting 25 percent ($122 million) of the $491.6 million raised by African tech startups in 2019 alone.
While the statistics are staggering, many of these lending platforms in Nigeria are essentially alike in their mode of operations. However, as we're highlighting in this article, CredPal, a Nigerian consumer fintech startup is offering a more practical and seamless approach to lending by directly providing consumers across Africa with unique Credit cards — Credpal cards to help meet urgent needs.
Founded by Fehintolu Olaogun and Olorunfemi Jegede in 2017, Credpal won the Merchant Payments Challenge for allowing individuals and businesses to pay for purchases in instalments across online and offline merchants.
Challenges … Low delivery rate of critical messages
Credpal uses proprietary technology to perform specific functions such as credit checks, identity verification, and other credit components. Before integrating with Termii, the company had issues delivering these critical messages via SMS to its users largely because it could not reach those who had the Do-Not-Disturb (DND) service activated on their devices.
Credpal also hoped to explore more delivery channels but these were almost not accessible and the pricing was over the top— they needed an effective solution to automate their processes faster and provide timely dedicated support.
Solution …
"Since integrating with Termii, our delivery rate has gone up to 99%. In rare cases do we experience customers complaining about not getting SMS or critical platform communication messages from CredPal. We believe the integration with Termii has played an active part in improving our customer satisfaction as a company." — Hauwa Akinkunmi, Communications Lead
Using Termii's Token — OTP Verification and Switch — for cross-channel delivery, Credpal has been able to effectively automate its processes — identity verification and other critical notifications via SMS and Whatsapp and immensely improved customer experience for its users.
Future plans … Innovating beyond point-of-sale payments
CredPal has been providing a second-to-none credit infrastructure for consumers across Africa and is looking forward to launching its mobile app. With an assurance of more opportunities for strategic partnerships that will allow the company to scale to emerging economies in Africa and North America — leveraging their reach, network, and scalability, there are promises of exciting offers brewing.
Termii's messaging solution will continuously play a role in maintaining Credpal's customer satisfaction, and positive business results, and sustaining its position as Africa's revolutionary credit platform.