Umba Continues to Create a Better Banking Experience with Termii's Verification APIs
Cecille Abegunde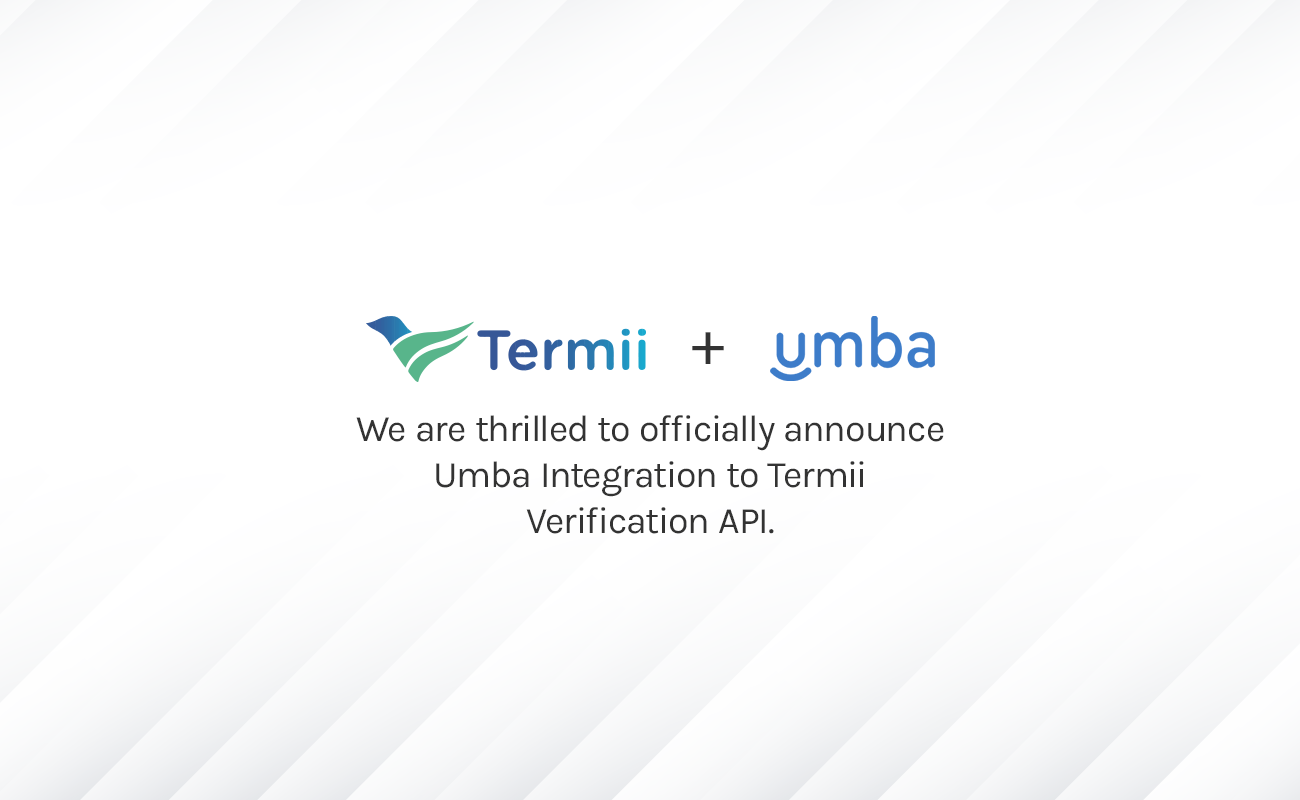 As part of Termii's ongoing mission to power customer messaging for the next generation of African technology businesses, we are excited to announce Umba's successful integration into our verification APIs!
About Umba
Currently available in Nigeria and with an active market expansion roadmap, Umba is a digital bank that offers its users free instant peer-to-peer money transfers, lending, deposits, a free checking account, BillPay, and cashback, all in one mobile App.
Since its launch in Nigeria in 2021, the innovative FinTech company has doubled revenue every three months and has launched lending, payments, and bill pay into the market.
Umba utilizes machine learning for automating loan decisions and fraud detection. Termii's verification platform will verify and authenticate its users' transactions across SMS, Voice, and WhatsApp, complementing its proprietary program.
''Termii has proven to be a very effective messaging platform to verify and authenticate for Umba customers. And whenever there is downtime from any telco, they are swift in following up and keeping us updated. We have been pleased with their reliability and service.''

— Tej, CTO at Umba
In addition to the verification API, Termii is providing Umba with Insights, real-time delivery reports of messages sent to customers, and the status of their contacts to ensure a cost-effective solution.
As a result of the partnership, Umba's users will enjoy an enhanced experience of an already seamless and enriched customer journey.
About Termii
Termii is a cloud communications platform that enables global businesses with messaging channels to verify and authenticate customer transactions, thereby helping companies to build connected experiences across all stages of the customer journey.
Are you interested in learning about our API? Email us or text us at +234 902 225 7951, and we'll be happy to help.