Why Companies Can't Succeed Without Identity Verification in 2021
Cecille Abegunde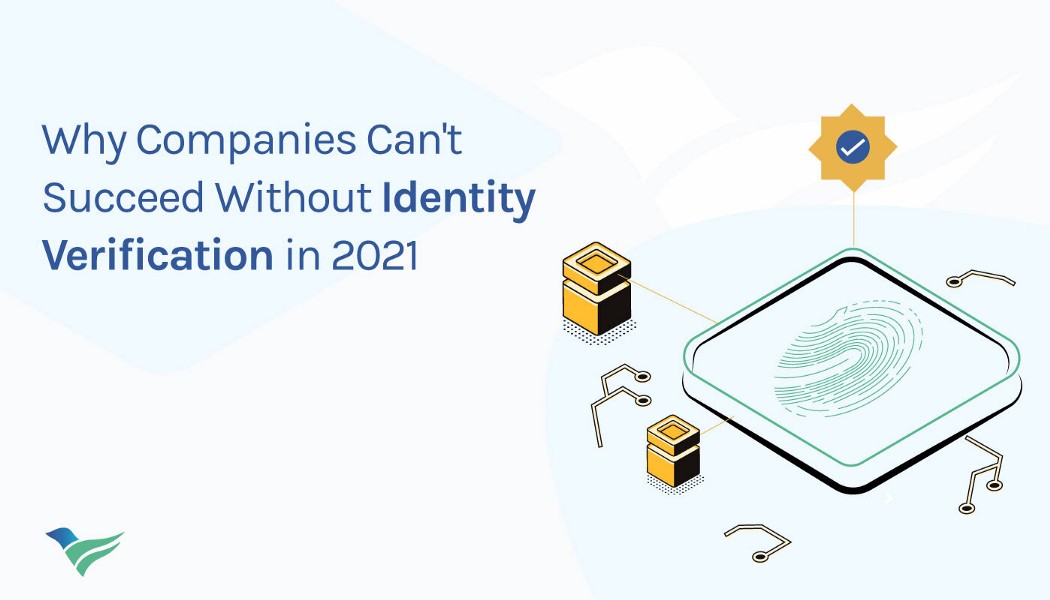 Can your company succeed without identity verification?
The identity verification market is becoming saturated with a lot of solutions out there, it is quite a daunting task for businesses to identify and implement the right solutions that will enable them to connect users' physical and digital identities in a responsible, secure, and convenient way.
For a company that's just beginning its digital transition or looking to make its processes remote, it is more challenging to choose a provider that will bring the security and transparency the company requires. We've compiled a list of conditions to be verified to determine if an identity verification solution is right for your business.
Integration, Real-time Processing Capacities, and Coverage
The right verification solution should have an existing and growing single API documentation to best integrate with other 3rd party solutions that cover your region in the most seamless and timely manner, as well as the ability to generate and send secure tokens to verify a user's identity and transaction right at the exact moment when they're in the process of a purchase or registration. Does the solution help you create a harmonious multichannel customer experience?
Dynamic Development & Good Support System
It's important to find a scalable provider that will be able to follow and foster the company's growth worldwide while maintaining the same levels of security. Choose a solution that continuously improves and innovates. The solution has to offer protection against system failure or interruption due to scheduled maintenance as well as a developer community to help with apps or integrations.
Advanced Reporting Options
Choose a solution that has an automatically generated robust reporting platform that surpasses those of their competitors, and reporting options that allow businesses to continuously improve their service(s) over time. An example is the robust analytics tool on Termii.
User Experience and Workflow
The solution should offer downstream authentication and fraud detection capabilities to support the entire digital identity lifecycle, the pre-and post-onboarding. Does the solution use a mix of automated and manual verification?
Getting Started…
The best way to get started with digital identity verification is to understand the processes you plan to deploy. Here are a few suggestions to get you started.
1. Write down your primary goals for customer engagement. Outline the events in the customer journey for which identity verification is required.
2. Rank your most needed features to help you decide what's most important and connect the identity verification capabilities that apply to each event in that customer journey.
3. It's also important to get the right business contributors to join forces with you when deciding which features, functionality, and products seem most promising and cost-efficient.
When a seamless verification process is in place, a user will be more convinced to use your services due to the great first experience they had. A first impression goes a long way with the verification process playing a crucial part in the entire customer journey — onboarding to consistent engagement, taking into consideration each user's unique specifications and expectations.
Source — Onespan blog
A Success Story...
Choosing a platform with these features prevents fraud, increases engagement, saves time and resources, and boosts loyalty.
This was the case for VoguePay Digital a global online payment gateway that offers cheaper and safer multi-channel and cross-currency transactions for businesses and consumers in Africa and across the globe. This means there has to be real-time verification of users' identities and transactions.
The company had the challenge of their OTPs not getting successfully delivered to their customers thereby affecting the rate of onboarding new customers because their users could not get verification codes. They integrated Termii's Messaging API and began to use its OTP Verification tool. This gave its users the ability to instantly verify their identities and transactions and facilitated an impressive experience for users signing up on the digital banking app through swift delivery of OTPs via multi-channels.
We hope this helps you decide on the best way to move forward with identity verification in 2021.