Connect with the vast majority of your customers at the click of a "Send Button"
Cecille Abegunde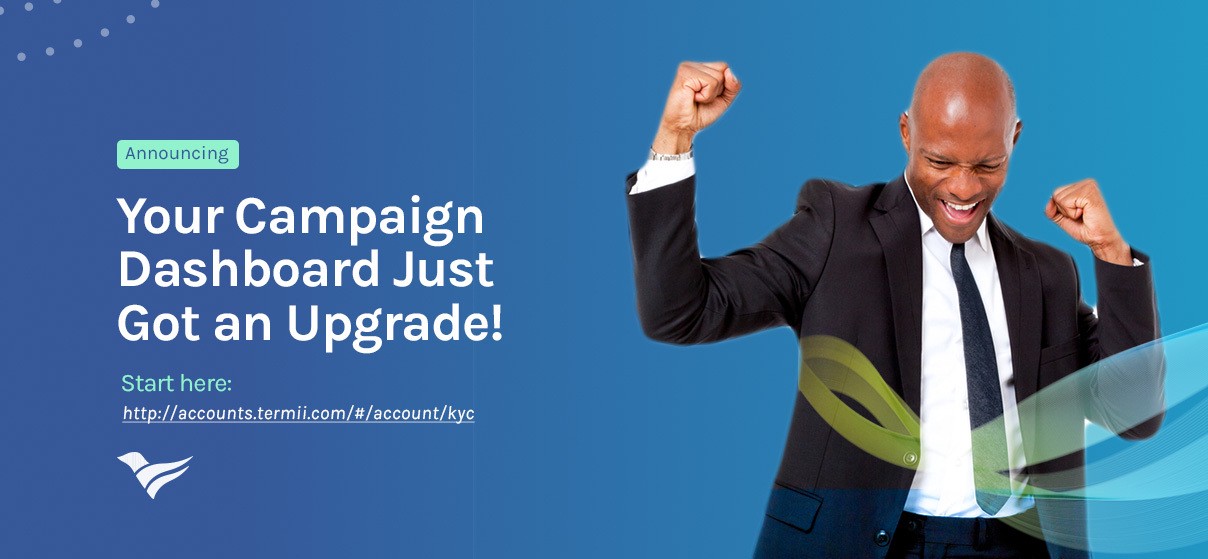 In a world where the average consumer desire greater connection — with the brands they love and with each other, where consumers see brands as ideal facilitators of connection, businesses now more than ever understand the value of building relationships with the vast majority of their customer base.
From sharing product updates or the good news of a launch, we are, at Termii, transforming the way you connect with your customers at the click of a "Send Button."
We're excited to introduce the upgraded Termii Campaign Dashboard 2.0, built around scale and convenience! We have added new features to simplify campaign planning and make it easy to personalize messages for each recipient, right from the dashboard.
What's New?
Uploading 200,000 Contacts
We have increased the number of contacts that can be imported on the Termii campaign dashboard from 10,000 contacts to 200, 000 contacts. You ca
n now upload up to 200,000 contacts on your phonebook.
Better Experience
With this new upgrade, you can now import your contact files to your phonebook, in not just CVS and Excel formats, but also txt and xlsc formats.
In addition to easily uploading your contacts within the new SMS campaign dashboard, you can also fill or edit your headers for your list of contacts for better grouping.
More Insights
Also, to make it even easier to sort SMS campaigns, we now allow you the option to have clearer insights into scheduling your campaigns and monitoring the status of your messages.
So how can I set up my first SMS campaign?
To launch your SMS campaign with Termii, log into your account, select Compose Message in a sidebar and follow the instructions. Please note you need a sender ID to send mass SMS. If you don't have a registered name yet, you can create it right from the SMS Campaigns dashboard.
Below is a video tutorial on how to get started
If you have any questions about the new Termii SMS Campaign Dashboard, please leave us a comment below, or contact us directly here.