How Patricia Improved Customer Engagement using Termii's Automated Messaging

Cecilia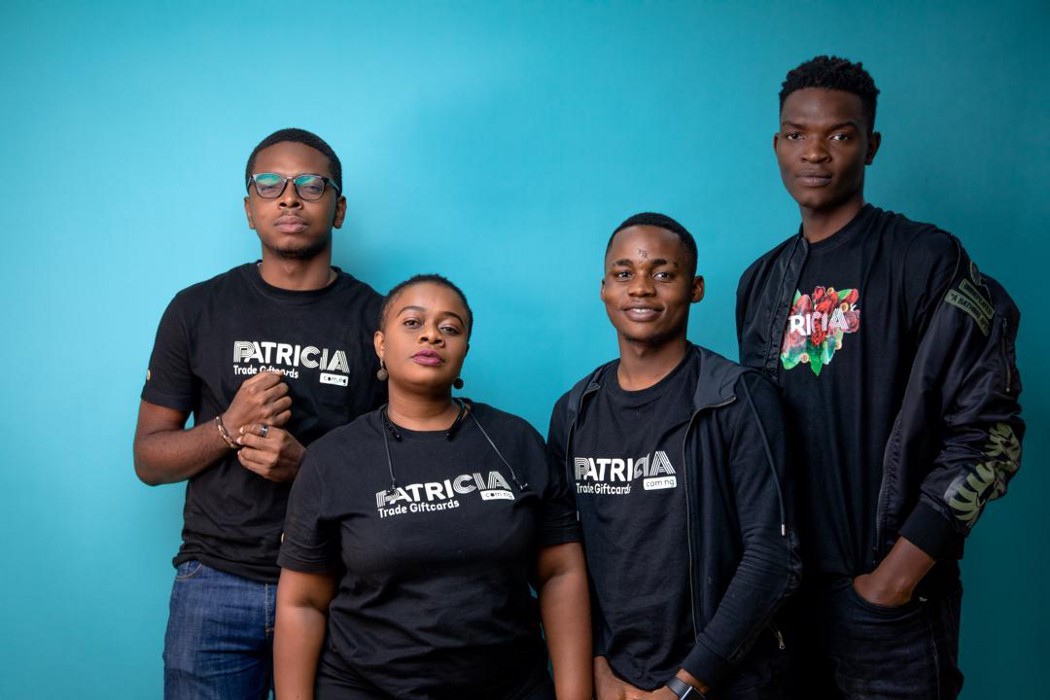 PATRICIA, a leading E-commerce, cryptocurrency, and alternative payment platform which started in 2017 as a 'side hustle' boomed to process the transactions of over 500,000 unique users in the last quarter of the year after only two years of being in the business.
"I had an uncle who visited Nigeria, who used to give me an iTunes gift card. I didn't own an iPhone so I literally had no use for it, so I tried to find where I could exchange this for real money. I couldn't find any local company doing that and I ended up getting scammed. At that point, I realized I had stumbled on something. I figured if I had this problem, a fleet of other persons would most likely have the same problem and that was the birthplace for Patricia."

–Hanu Fejiro Agbodje, Founder/CEO (Culled from The Guardian)
PATRICIA is steadily building user-centric products, as well as focusing on practical solutions that aid daily living. From the Patricia Luxury Debit Card that lets you withdraw your Bitcoin in Naira, giving you the option to spend your Bitcoin, to the Patricia Refill option that enables users to pay utility bills, fulfill their cable subscriptions, or buy airtime with Bitcoin, to Airtime-to-Cash that saves that distraught user when he makes excess airtime recharge; Down to Hank — a technology that helps you save time by finding your missing valuables just at a click of a button. Merchants and small businesses are not left out, as Patricia Business gives them the opportunity to receive payments in Bitcoin and get settled in their local currency, thereby giving their business access to the world. PATRICIA's passion for developing simple but brilliant solutions is no doubt the reason she is dominating the Bitcoin market in Africa.
Challenges
One of PATRICIA's major challenges was engaging/reaching its customers on the DND service and delay in customers getting transactional messages (OTPs).
Seeking to improve its communication with customers, PATRICIA wanted an alternative feature that would allow users to receive OTPs for instant verification of transactions in the event where there is a delay in SMS delivery or reaching a DND enabled line. Generally, PATRICIA sought a faster alternative to optimizing the purchasing process of its users, thereby increasing it's customers' loyalty.
Solution
PATRICIA integrated TERMII's unique verification platform to set up automated messaging. By doing this, the platform could authenticate its customers' transactions instantly. That is, send one-time-passwords (OTPs) via SMS tokens and WhatsApp Business — one of the world's most secure platform.
"So far this solution solves about 80% of the problem and it's pretty much a win for us" — Benjamin Oyemonlan CTO
This integration has made its processes simpler and faster than before, as it opened a new communication channel to receive one-time-passwords, thereby optimizing it's processing and offering its users within Nigeria and across Africa a seamless experience.
PATRICIA, described as one of the fastest-growing E-commerce firms in Nigeria and Africa, takes pride in doing the most and making online transactions for millions of Africans a convenient, accessible, and exciting experience with its team of amazing young minds. And with the help of TERMII, they are equipped to resolve delivery issues that may arise as quickly as possible.
We are excited to be a part of this journey, as Africa is gradually ushered into a digital age!